Jobs
Join us
This Dot is a worldwide engineering agency that focuses on a 100% remote first work environment. Our team is committed to helping companies develop awesome modern web applications and supporting the web community at large.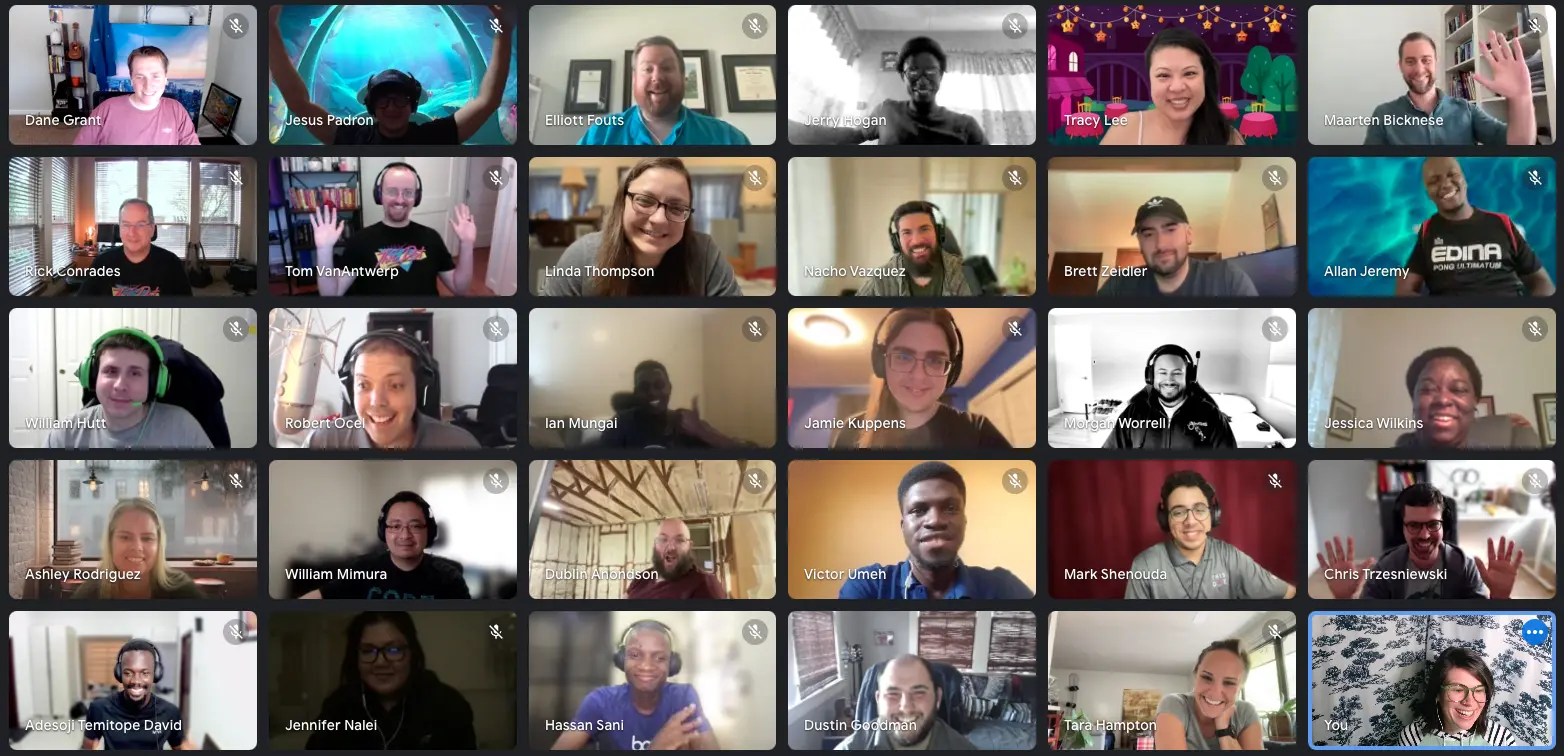 Founded by leaders in the JavaScript community, including members of RxJS Core Team, Angular Core Team, and more, This Dot Labs has always been known as one of the leading companies to work for, and work with. We are a proud Women and Minority Owned Small Business.
Today, the team at This Dot Labs represents over two dozen nationalities, multiple spoken languages, and even more areas of technical expertise!
A Culture of Respect and Inclusivity
Our interactions in our 3 key relationships - team, client, and community We foster a culture of inclusivity, respect, and diversity, striving to lead by example with everything we do. Team We are a minority and women owned business. We value the differences and unique perspectives each of us bring to work every day. We celebrate and respect diversity by sharing our individual cultures and customs daily. Clients When working with external teams, we share our values through actions in hopes of creating a better working environment for others. Community We invest in historically underserved communities through our apprentice program, mentorship opportunities, and by inviting diverse voices to share their stories and work on our platforms.
Our relationship we have with each other as a team Our team values learning, teaching, and mentorship. We invest in each other and the people around us.
Consistently Delivering Excellence
Our relationship with our clients As technology partners, our integrated teams find ways to create better systems, processes, and help set standards that breed code quality, technical excellence, and a culture of mentorship.
Giving Back to the Community
Our relationship with the community and our purpose as a team We treat our clients and team members with the highest level of respect. We expect our team members to show the same degree of respect to each other that they would extend to our clients.
Why work with us?
Employees at This Dot enjoy competitive salaries, flexible schedules, an expanding benefits package that includes medical/vision/dental insurance, PTO/paid company vacations, and technology allowance.
Contractors at This Dot enjoy the ability to take holidays as they please, set their own schedule, work from the comfort of their own home, and participate in This Dot events, trainings, and other open source related projects while working.
In addition to your regular job responsibilities, there are other opportunities for sharing your knowledge and expertise with the JavaScript community.
This Dot hosts a variety of web shows, podcasts, and webcasted events. If you like writing about development related topics, there are opportunities for content creation as well.
If you're passionate about open source projects or public speaking, we have projects you can contribute to.
Open positions
Please review available positions listed below and reach out to jobs@thisdot.co if you have any questions, or if we can help you with the application process.
Don't see a position you want to apply for?
Apply anyway! You never know what a conversation may bring.