👎  Nervous, confused, belittled, defeated. These words describe the beginning of my professional coding journey.
👍  Empowered, excited, determined, appreciated. These words describe how I feel now, at the end of my apprenticeship.
This sounds like an impossible 180, doesn't it? Let me tell you about this wild journey, and the things I learned along the way.
🔗🐣  Where it all began..
At some point in our careers, we've been on that rollercoaster of excitement that quickly mixes with fear and doubt. Maybe you just started a new job, transitioned careers, or perhaps you're on that rollercoaster RIGHT NOW. 🎢  I felt this intensely when I was in my first dev job - I just moved to a new city, graduated from coding boot camp, and immediately started in the tech field within four months. Talk about moving fast! 💨
Fast forward seven months into my first dev job, and I found myself terrified of asking for help, staring at bugs with no support or solutions, and crying every night from the frustration. 😪  Although there were people who were sympathetic to my situation, I didn't feel good about myself or my job. I think we've all worked at places where we didn't feel supported, so I'll spare you the details.
Bottom line - I realized that this environment was not conducive to my learning, and my confidence had broken down into rubble.
🤷‍♀️  Where was this person who was so eager and excited to learn?
🤔  Where was this person who was determined to find solutions, and contribute to the team?
These were questions with answers that I didn't like, and didn't want to accept. So, I finally scrounged up the courage to quit. I FELT SO MUCH RELIEF! 😮‍💨  I didn't realize this at the time, but this was my form of self-care. To prioritize my health, and to stop the abuse. This new feeling of freedom felt so foreign to me. It was almost scary. But, I knew I broke the cycle, and I felt like I could breathe again. 🫁
My Stress by NF speaks to the internal turmoil I felt during this time. (".. Internal turmoil?" I know it sounds dramatic, but this period of my life was.. Rough.)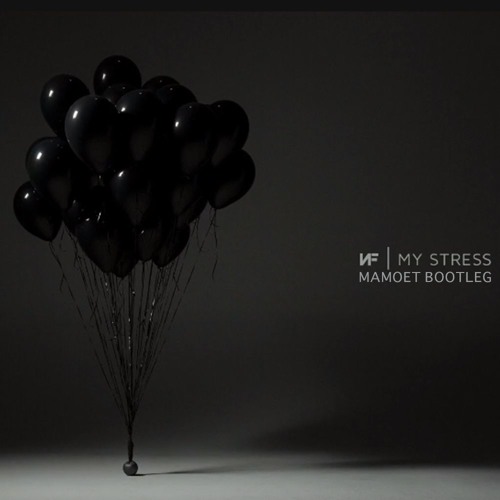 .... So, what now? 🦗
🔗🤷‍♀️  Why an apprenticeship?
I wanted to code professionally, and stumbled upon This Dot's apprentice program, which was geared towards women in tech. This felt like a good mix of getting support as a junior dev, but also exploring opportunities to help others in underrepresented groups. I felt hesitant about an apprenticeship at first. 😰  I felt embarrassed to go from a junior dev position to being an apprentice. Of course, the clouds of doubt started reigning over. What if I can't fulfill the job? What if I look stupid? But when I started at This Dot, that attitude changed REAL quick. I was welcomed with open arms by people who didn't even know me yet.

In the back of my mind, I felt... suspicious. Why are they being so nice? What are they buttering me up for? 🧈  My past experience wouldn't let me trust the positivity that I witnessed in this workspace. But in this new position, I had access to a whole new team, including senior engineers who had been through what I've been through and more. Not only was I able to work on coding projects with various clients - I was able to experience a whole new role in tech called DevRel (aka developer relations). And when I tell you that the work took off, IT 👏  TOOK 👏  OFF.
As an apprentice, I had the flexibility to try out different projects. Within DevRel, I was able to write blogs, create Twitter content, and host This Dot events. But most importantly, I worked with a team that treated me with respect. I was afraid to veer away from 100% coding because it was all I knew, but I gained so much fulfillment from writing technical content, and engaging with the dev community. I was openly curious about how to write better content, and asked ALL the questions! I felt like I was learning, contributing, and engaging with the dev community in some manner, and it felt like I won the jackpot. 🥳 There was no longer any doubt. There was no question that this is where I was meant to be.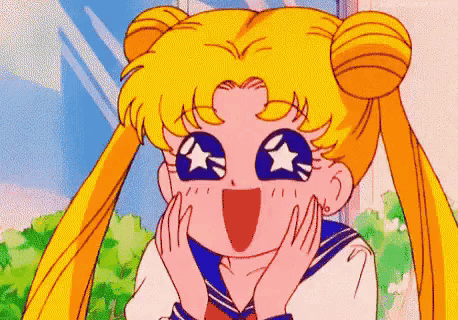 I knew what it felt like to be respected at my job. I knew what it felt like to contribute something meaningful to my projects. (Side note: From the bottom of my heart, I hope you've celebrated your wins, and experienced this type of enthusiasm and growth in your career. If you haven't yet, don't worry - it'll come. ❤️ )
🔗🗺  Where am I now?
After eight months in the apprentice program, I'm happy to write that I'll be starting my permanent full-time role as a Community Engineer 💻  at StackBlitz. This role will allow me to continue engaging with the community, and leading internal and external projects to improve the community's experience. This role encompasses tasks along the DevRel side that make me even more excited to be a part of this community. Like This Dot, StackBlitz has welcomed me with open arms, and I'm so excited to work with a great team. 🏅
🔗📝  Tips I learned
🔗1. Be Explicit 🗣
Nothing can harm a project or team more than ambiguity. Ambiguity can cause misunderstandings in objectives, delays in progress, and miscommunication in your team. Especially when you're starting out, be explicit in the support you need. Be explicit when you're outlining the work you're doing. When you're talking to your manager or mentor about professional goals, be explicit about what you want! Remember, we are not mind readers. 😊
🔗2. Find Your A-Team 📣
There's no cookie-cutter outline in what this looks like. It all depends on what YOU need! Find a group of people who truly support you, whether it's your manager, a coworker, or a mentor outside of your company. Find the people who will celebrate your wins as their own. Find the people who won't be afraid to call you out when you're in the wrong. Find people who are invested in your growth just as much as you are. 🌱
🔗3. Get Out of Your Head 🧠
When we're too inside of our heads, we may unintentionally inflate situations that make it harder to construct realistic resolutions. I find it so helpful (and therapeutic 💆🏻‍♀️  ) to write things out. Whether it's in my physical bullet journal, Notion, a sticky note, or just talking to someone - Getting the thoughts out of my head allowed me to understand the situation at hand, and outline what I needed to do next. Our minds are prime real estate 🏠  so choose wisely what you allow to live rent-free. 😉 (Admittedly, I allow this dog to live rent-free because he's so stinking adorable. 🐶  )
🔗4. Show Empathy & Be Compassionate 🤗
These can be shown in big or small ways, and every bit matters. Sometimes that can be adding resilient tests, and writing code that other developers can easily understand and maintain. Sometimes, that can be contributing well-written documentation that's accessible to your user community. And sometimes it can look like asking someone how their day has been. My favorite way of doing this is celebrating wins, and giving kudos to others because when one of us wins, we all win. 🎉  We're humans, not machines! 🤖  So let's treat each other as such. 💜
🔗🎬  Conclusion
I know this was a lengthy read, and I appreciate you taking the time to read about my journey! I'm very fortunate to have found people who support me and to be in a position to acknowledge my growth. I encourage "Code Newbies" to consider an apprenticeship as part of their developer journey. Kudos to This Dot for their evolving apprentice program, and a big "thank you" to StackBlitz for allowing me to continue my tech journey with them! 🚙